Governing bodies
As a stock corporation (Aktiengesellschaft) under German law, Splendid Medien AG has a dual management and control structure consisting of a Managing Board and a Supervisory Board.

The Managing Board has three members: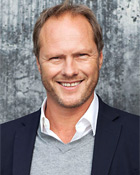 Andreas R. Klein is the Chairman of the Board of Management of Splendid Medien AG and is responsible for the areas of licenses and strategy. In 1980, he joined the company founded by his father Albert E. Klein in 1974 and developed its home entertainment and post production divisions.
Following the transformation of the Splendid Group into Splendid Medien AG, He was appointed as the company's Chairman of the Board of Management in June 1999.
Andreas R. Klein has been a producer and co-producer on a number of films, including "Traffic", the four-time Oscar-winning thriller from Steven Soderbergh starring Michael Douglas and Catherine Zeta-Jones and, with Meg Ryan, "Desert Saints" starring Kiefer Sutherland. He also acted as executive producer on the international hit "Agent Cody Banks" and its sequel "Agent Cody Banks 2: Destination London" and on "The Piano Player" starring Christopher Lambert and "In Enemy Hands" with Til Schweiger.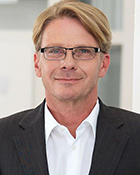 Alexander Welzhofer has been a member of the managing board, in charge of marketing and distribution, of Splendid Medien AG since February 2001. Welzhofer is also managing director of WVG Medien GmbH in Hamburg and Easy Learning Group GmbH, Hamburg.
From 1993 to 1997, he headed PolyGram Video Deutschland and played a major role in setting up PolyGram Filmed Entertainment. In 1988, he set up Richard Branson's film holding M.C.E.G Virgin Vision (later renamed VVL) in the German-speaking countries, and headed the company until it was taken over by PolyGram in 1993.
Before that, Welzhofer worked for two years as assistant to the management of HVW Focus Film. His career in the film and video business began in 1983, when he introduced telemarketing to the German video business.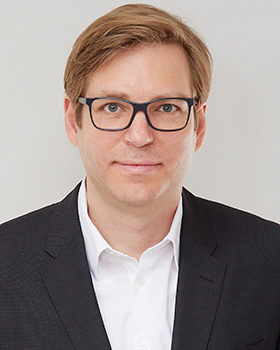 Björn Siecken has been responsible for Finance, Investor Relations and Administration of the Splendid Group within the Board of Management since May 2019.
After his studies, he worked in auditing, including PricewaterhouseCoopers. He then took on senior positions in the accounting and finance of various companies – at REWE Group, Deutsche Post DHL Group and CFO at SPORTTOTAL AG, Cologne.
The members of the Supervisory Board are: